Canada continues to be a popular destination for students from all over the world. However, gaining admission to top Canadian universities requires excellent academic performance, and in order to study in Canada, students need to obtain a Study Permit. Whether you plan to pursue academic, professional, or vocational training at a university, college, or any other educational institution in Canada, it is necessary to obtain a study permit before entering the country. Upon arrival in Canada, students are issued this study permit.
At Axis Immigration, our boutique immigration consultancy in Edmonton can help you with everything from student visa requirements, to documents required for getting a Study Permit. For more information, please contact us or give us a call at 780-200-2755.
What is a Canadian
Study Permit?
The study permit is a record issued to permit foreign nationals to study at an assigned University or College in Canada. Most foreign students require a study permit to study in Canada.
When you apply for a study permit from outside Canada, you are either issued a study visa or ETA (Electronic Travel Authorization) to travel to Canada along with an approval letter. Study permits are issued by CBSA on the border after verification.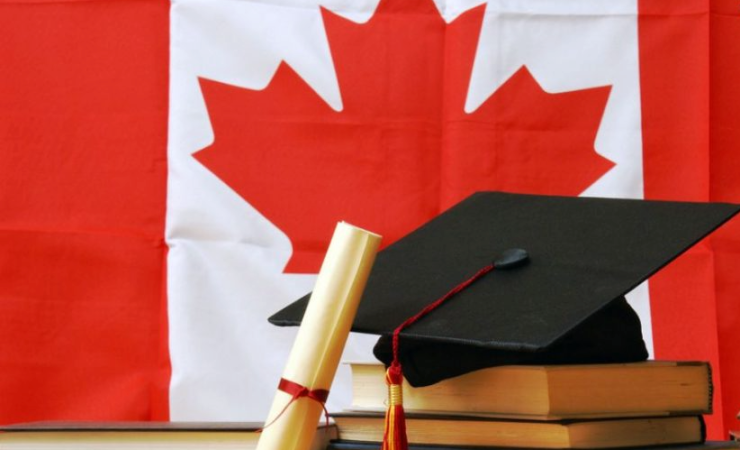 Study Visa
Process for

Canada
Stage 1:

Exploring Your Options
First of all, the student needs to figure out where they want to go and what would they like to study. There are a lot of factors to consider such as tuition fees, living expenses, employment opportunities, etc. We at Axis Immigration Consultants can help you explore all these options and guide you based on your preferences.
Stage 2:

Plan for the English Language Test
Plan for the English Language Proficiency test such as IELTS/CELPIP and so on depending on the necessities of the college or school you wish to attend. Register for these tests ahead of time as colleges and universities take time to process the admissions.
Stage 3:

Money to Cover Study Expenses
You should arrange enough money to cover the costs of the first year of study along with living expenses for the first year (around CAD 10,000).
Stage 4:

Select the College or University of your Choosing
The next step is to choose a particular college or university and courses as per your interest and preference. We can help you choose the best institutes and courses according to your requirements.
Stage 5:

Apply
Once you have selected the course and the college, we can apply on your behalf to that particular course and help throughout the admission process.
Stage 6:

Affirm Confirmation
When offer letters are received from the colleges that you have applied to, pick the college you want to learn at. The next step will be to pay the tuition fee and gather all the documents for visa process.
Stage 7:

Get Student Visa
You can apply for your study visa when you complete all the documents. We will help you prepare the application.
Why Choose to
Study in Canada?
High-Quality Education: Canada is renowned for its top-notch educational institutions. In fact, eight Canadian universities rank among the top 200 institutions worldwide according to the QS World University Rankings for 2023. Additionally, seven Canadian universities are listed among the top 200 universities globally in the Times World University Rankings 2023. Canadian institutions offer excellent research facilities, sports and recreation amenities, accommodations, and other resources, providing students with the opportunity to excel academically and grow personally.
Affordable Education: Compared to other English-speaking countries like the United States and the United Kingdom, studying in Canada is more cost-effective. Students can pursue their educational goals without breaking the bank.
Multicultural Environment: Canada prides itself on its friendly and multicultural atmosphere, offering students a diverse range of cultural experiences. This multicultural environment promotes inclusivity

and allows students to broaden their horizons while studying in Canada.

Work Opportunities for International Students: Upon graduation, international students are eligible to apply for a work permit that allows them to work in Canada for up to three years. Even while enrolled in classes, they are permitted to work part-time, providing valuable work experience and potential career opportunities.
In summary, studying in Canada offers high-quality education, affordability, a multicultural environment, and promising work opportunities for international students.
Contact Axis Immigration and let us help you apply for a study permit in Canada with our professional Edmonton immigration consultants.
Looking for
More Information

or to

Get Started?
Reach out to one of our experts today.