Canada attracts millions of visitors annually, with over 35 million people visiting the country each year for various reasons, such as visiting loved ones or exploring the opportunities it provides. If you plan to visit Canada temporarily, you might require a Temporary Resident Visa (TRV), unless you come from a country that is considered "visa exempt."
Although applying for a Canadian Visitor Visa may appear straightforward, many applicants make the mistake of attempting to handle the process on their own, without seeking assistance from an immigration lawyer or consultant. However, when it comes to TRV applications, there is actually a higher risk of rejection if the application is not properly prepared. The standards for approval are stringent. Surprisingly, the most common reason for application denial is incomplete or incorrectly filled-out forms. It's disheartening when someone's dreams are hindered by a simple oversight, such as a missed signature or incorrect information.
At Axis Immigration, our Edmonton immigration consultants can significantly increase your chances of obtaining approval for your TRV application. For more information, please contact us or give us a call at 780-200-2755. Our Edmonton office is located at 6740 75 Street NW.
Visitor Visa or Temporary Resident Visa is an official travel document required to enter Canada as a visitor. The Visitor Visa is usually approved until the validity of the applicant's passport, but the person can only stay in Canada for, at most, 6 months upon their entry. The entries to Canada during the visa validity period can be multiple. Most travelers require a visitor visa to reach Canada and transit through one of its airports.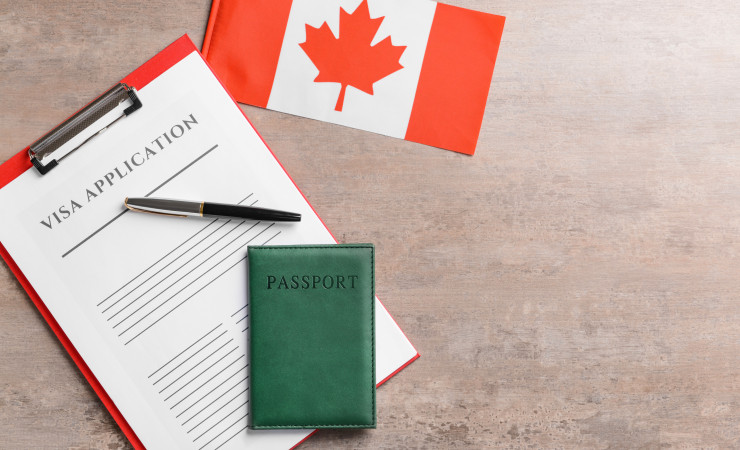 Who
Can Apply for a

Visitor Visa?
You may travel to Canada if you meet the following requirements:
In good health
Have no criminal records
Have enough money for your stay
Own a valid travel document
Prove to an immigration office that you will leave Canada once your visit ends
Show an immigration office that you have ties to your home country that will help you reach back home
You may pass a medical exam or need a letter of invitation from someone living in Canada
You are not allowed to apply for a visitor visa if you have:
Records of criminal activity
Violated human rights
Organized crimes
Canadian
Super Visa

for Parents:

What

is it?
It is also known as the Parent Visa in Canada or the Parent and Grandparent Super Visa, this visa is considered among the Temporary Resident Visas. It permits direct relatives to visit their children and grandkids for a set timeframe. The kids or grandkids should be Canadian Permanent Residents or Canadian Citizens.
While the Canadian Visitor Visa is utilized only for 6-month entry, for this reason, the Super Visa was made to extend the time that parents and grandparents can stay with their friends and family. The Super Visa permits them to remain for as long as 2 years all at once in Canada with their family if they satisfy the requirements.
During the time that parents and grandparents are in Canada with the Super Visa, they are not permitted to work. They are just permitted to stay with their family members and visit the country.
What Are the Super Visa Eligibility Criteria?
Since the Super Visa for parents and grandparents permit them to remain for such significant periods, the necessities are additionally broader than the ones for simply the visitor visa.
Super Visa Eligibility Criteria:
Be the parent or grandparent of a Canadian resident or a permanent Canadian resident
A guarantee of monetary help throughout your visit
Meet Minimum Income requirements based on your family size (LICO)
Have Super Visa Insurance from a Canadian insurance agency, that is, have confirmed that the medical insurance has been paid for
Have a medical exam performed by CIC panel Physician
A significant number of our clients express immense relief in entrusting the burdensome task of paperwork preparation and navigating immigration laws to our team of skilled immigration professionals. Witnessing our clients obtain a Canadian Visitor Visa and subsequently being able to visit their loved ones or explore Canada's breathtaking landscapes without the overwhelmingly complex paperwork is incredibly rewarding.
Why choose Axis Immigration?
There are many reasons to choose Axis Immigration as your immigration legal team. We have a proven track record of success, we are knowledgeable in all areas of Canadian immigration law, and we are always up-to-date on the latest news and developments in the immigration field.
We are also committed to providing high-quality services to our clients. We take great pride in our work and are always willing to go above and beyond to help our clients achieve their goals.
We have a deep understanding of the immigration process and can provide you with the best possible advice for your specific situation. We will work tirelessly to help you with your visa application and make sure that you have the best possible chance of success.
With over 500 5-star reviews on Google, 6000+ completed case files, and 10+ years of experience, let our Edmonton immigration consultancy help you with your needs!
Looking for
More Information

or to

Get Started?
Reach out to one of our experts today.